The industry of technology, especially technological gadgets, is an ever-expanding one with new releases coming out all the time. Sometimes it can feel like you have just bought the latest state-of-the-art tech toy, and the next thing you know they have already released the upgraded or updated version. But luckily, we live in a world where we can research, test, and review almost everything. Here is a list of the top 4 latest innovations and tech gadgets that we feel are at the top of their game right now.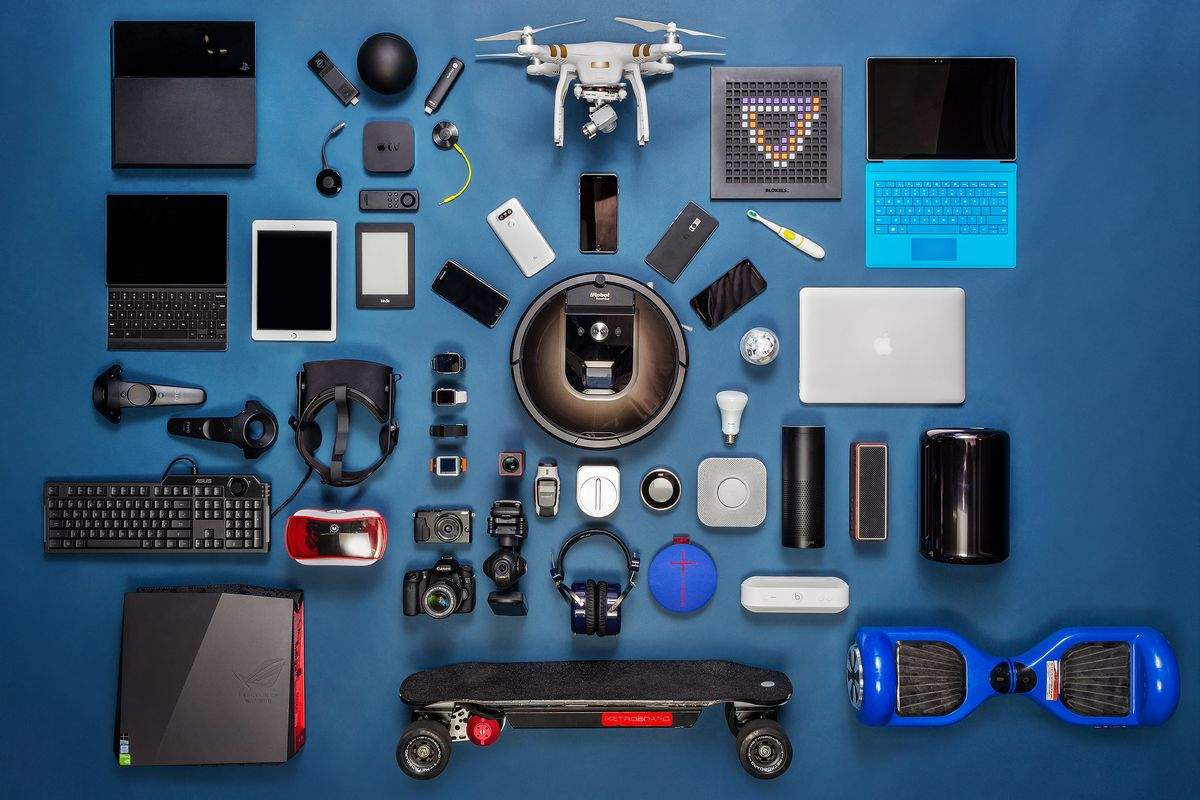 Tech gadgets should be about making your life easier, smoother, easier to manage, and of course enjoyable too.
Here are our top 4 choices for the best gadgets to buy in 2022:
Parliament Smart Wallet
The Ekster Parliament is a smart bifold wallet with an RFID coating with 10 card slots and protection against identity theft. It also has an exclusive and exciting mechanism that pushes your cards out from its aluminum storage pocket with the press of a button. There is an extra strap should you wish to carry cash or receipts. It is made from top-of-the-range leather and is available in many colours. An additional extra that we love is the optional Bluetooth tracker. It is an ultra-slim piece of tech, has a maximum range of 200 feet, and is powered by light, so it never needs a battery.
AirTag Tracker
If you are an iPhone owner, then having one of Apple's affordable AirTag trackers is a no-brainer. It easily keeps track of everything you attach it to. When out of your iPhone's range, the AirTag will update its location automatically as soon as it comes close to your phone again. This nifty little invention is water and dust resistant with an IP67 rating, and its replaceable battery can last up to a year.
Connected Cube
This is a renewed and reinvented product that was based on the legendary Rubik's cube. The creators of this product have taken the ordinary cube and turned it into a piece of technological gold. It has onboard Bluetooth connectivity and a companion app, the Rubik's Connected cube will teach you how to solve the difficult puzzle whilst keeping you entertained and engaged. The app allows you to keep track of your progress and become part of a community of other Connected Cube users who are using it too.
Bites 2 Pet Camera With Treat Dispenser
If you are a pet owner, then this gadget will blow your mind and revolutionize your life. This smooth piece of tech allows you to keep an eye on your pet while you're not home through Wi-Fi connectivity and can even give them a treat right from your smartphone. The Petcube Bites 2 includes two-way audio connectivity, seamless compatibility with Amazon Alexa voice commands, as well as the ability to send sound and motion alerts.
Like the entertainment you'll find at Lucky Creek or the consoles that keep evolving and adding new features, the world of tech is evolving fast. There are always new gadgets to purchase to make our lives easier and more enjoyable.