Web design is a skill that is increasingly in demand in a world that is progressively becoming more technological with every new day. However, in an already over-saturated market of web designers and companies, paying attention to the new trends can be a great help in keeping one step ahead of the curve.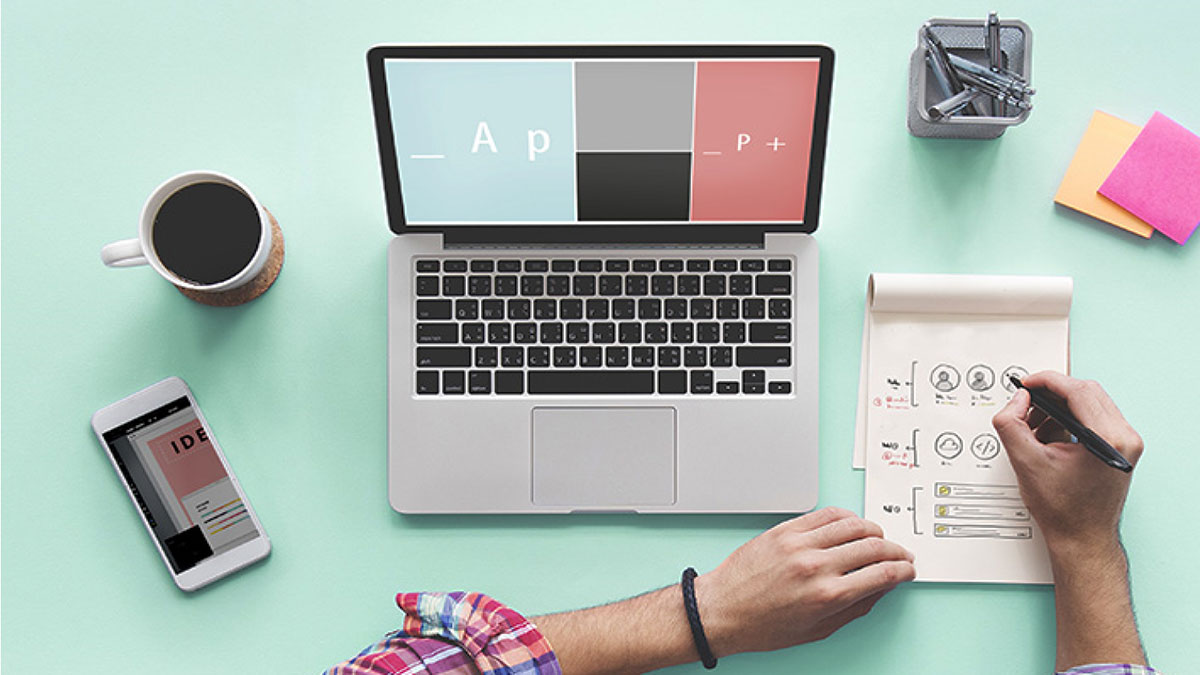 1. Memphis Retro
Though some think it gaudy, retro 1980s design aesthetic nevertheless keeps making a comeback. Memphis design is one of the most recognizable and popular design styles of the 80s, with its trademark playful jumble of geometric shapes and patterns, and distinctly colorful palette.
Memphis design originally came about as relief to a perceived over-abundance of minimalism during its day. Nowadays, with minimalistic approaches leading to interfaces that are forgettable in their blandness and uniformity, Memphis design is once again being used to add some flair and personality.
2. 90s Retro
Speaking of retro, the so-called Web 1.0 era of the 1990s dawn-of-the- internet days have also begun to inspire a whole new generation of web designers. The results are sometimes, intentionally, hilarious and bad. This, however, hasn't stopped web designers from taking the 90s web-page and PC aesthetic, with all the quirky gimmicks that were commonly used in the day, and applying it to modern interfaces in fun and creative ways.
3. Typographic Hero Images
Web designers have long been using the hero image for creating a grand visual statement when first entering and viewing websites. Being the large oversized banner usually found at the top of the page, the hero-image is popular for its immediate eye-catching potential.
Usually, as the name suggests, an image of some sort is used, however, these days typographic hero images are becoming the hot new trend. Often the designers will omit imagery altogether, using a minimalistic approach and letting the words and font become the eye-catcher, much like a news headline would.
4. Visible Borders Are Back
Visible borders are something that tends to fall in and out of fashion, and now they're back with a vengeance. Borders have long been used to create a feeling of order and neatness in web design. However, it can also somewhat reveal the underlying structure that web pages adhere to, potentially making a web page seem outdated or amateurish. Most modern web designers, therefore, tend to use borderless banners, images, and sections.
This new trend, however, is to use borders and even to purposefully show the underlying web page structure in new and innovative ways.
5. Interactive Animations
As a new web design and animation tools make small interactive animations for web pages easier to produce and implement, this trend is steadily becoming ever-more popular as a result.
Animations are both eye-catching and entertaining. Like pictures, they can say a lot without the need for verbose paragraphs taking up precious space. Furthermore, they can be more fun and user-friendly way of linking pages and creating functionality.
Conclusion
There are tons of new trends in web design at the moment. Sometimes it's better to follow them and sometimes being unique and innovative like a Grand Rush Casino no deposit bonus offer is the way to go. In the end, this will always be the artist's choice.